Candidates for Mayor and Council discuss REALTOR issues
SAAR hosted a candidate forum on August 8 featuring the three candidates for mayor and all eleven people vying for the three seats on the city council up for election this year.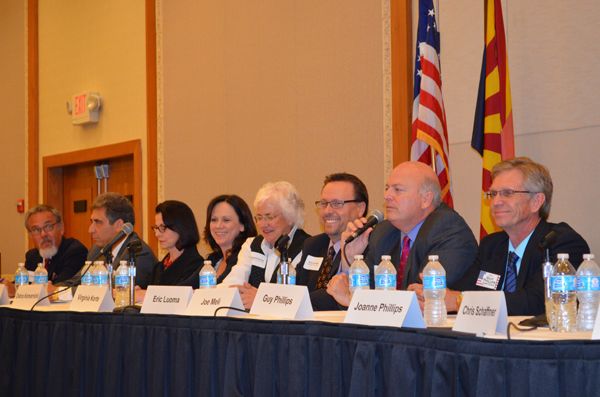 More than 75 REALTORS® packed the room to listen the candidates discuss issues that affect our industry. Topics ranged from development of the McDowell Corridor to Scottsdale's General Plan update. Moderator Bill Gray did an outstanding job of making sure the candidates also touched on private property rights and economic vitality - two extremely important issues to REALTORS®.

The Primary Election is August 28. SAAR has posted each candidate's completed questionnaire here. See how the candidates for Mayor and Council respond to questions about our industry and the community. Know before you vote!
Upcoming Events
GRI 320 "Advanced Customer Care through Technology"

SAAR Education Room

STAAR Night

Scottsdale Center for the Performing Arts

Commercial RMS

SAAR, Lower Level

Commercial Services Committee meeting

Lower Level

Board of Directors' Meeting

SAAR Board Room